Top 5 Cybersecurity Trends for 2023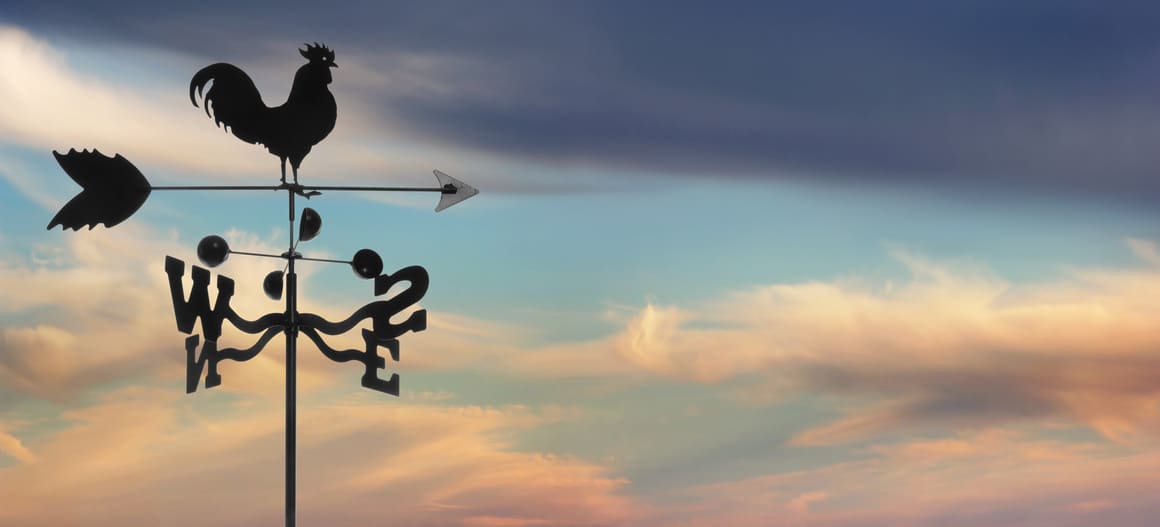 As we settle into a new year, cyber criminals looking to make a quick buck by disrupting businesses aren't letting up. In fact, they're busier than they've ever been. The threat of attacks is so persistent, cybersecurity remains perched at the top of CIOs list of concerns in 2023.
But "cybersecurity" is a broad term. Where, specifically, are the new threats emerging in 2023?
‍
We believe the only way organizations can defend themselves from new cybersecurity attacks is to build a proactive plan that stays a step ahead of threat actors . That's why we're keeping a close watch over the newest threats that are surfacing. These are five of the top cybersecurity trends we're watching as the year marches forward.
The Top 5 Cybersecurity Trends to Watch in 2023
The only way to adopt a proactive approach to cybersecurity is to keep up with the latest trends and anticipate attacks before they happen; we're already seeing a handful of new patterns form in 2023. Here are the five cybersecurity trends we're watching this year:
1. Weaponized ChatGPT, AI, and Other Machine Learning Tools
ChatGPT, AI, and machine learning have dominated headlines this year because of their ability to reshape productivity. But these powerful tools also pose a growing cybersecurity threat. As these technologies move from controlled environments into the mainstream, they're pushing risk higher. A few especially high concerns are:
Hasty CX integration: Companies are now integrating AI into their businesses as a CX tool. In turn, users may manipulate models and unlock access to critical information.

Bugs and vulnerable code: As companies introduce these new technologies to the public, they open themselves up to bugs within code and language manipulation opportunities that bad actors can exploit.

Scripts and scam assistance: Especially with access to advancing language-focused tools such as ChatGPT, attackers could use technology to build scripts, create malicious code, and craft persuasive phishing emails.
2. New Threats of Ransomware
Ransomware attacks are nothing new, but they are a persistent threat that has bounced back in recent years. In the first half of 2022, there were 2.8 billion worldwide malware attacks and 236.1 million ransomware attacks. These crimes are also costing companies more and more–with the average payment recently hitting $1 million.
Even though organizations and security teams are well aware of ransomware threats, cybercriminals are adjusting and remapping their schemes. In 2023, we expect them to develop more creative, persistent, and potentially destructive ransomware attacks than ever.
3. The Spread of Social Engineering Attacks
Social engineering attacks are also on the rise as criminals claw their way into emerging online spaces. Last year, the rate of phishing attacks grew by 61 percent from the year prior. We also expect phishing cybercriminals to broaden their social engineering attacks from SMS and emails to more diverse areas, including:
Business email compromise (BEC) scams.

Social media attacks, such as LinkedIn schemes.

MFA-targeted attacks—supported by push notification fatigue—that entice users to give up 2FA codes.
4. Widening Vulnerabilities in Cloud-based Security
As organizations move applications online, launch web-based portals, and allow their employees to work remotely, security risks are jumping. To that end, cloud security vulnerabilities are a major concern for 2023. An IEEE survey found that 51 percent of chief technology officers, chief information officers, and IT directors consider cloud vulnerability to be a top concern in 2023.
The shift towards more cloud-based usage isn't a risk in and of itself; it's the holes in current security practices that make organizations vulnerable to potential cloud-based security exploits. Successfully integrating CNAPP solutions helps companies improve visibility with cloud workloads and enable secure configuration and run-time deployments.
5. IoT's Security Exposure
The Internet of Things (IoT) is already weaving together information across devices, and IoT connections are expected to hit all-time highs in 2023. Gartner expects IoT-connected devices to increase nearly threefold from 2018 numbers to 43 billion within the year. As IoT spreads across 5G telecommunications hubs, those hubs become more vulnerable to attacks. Since the IoT often carts information from secure platforms to insecure devices, it is prime territory for costly security breaches.
Proactive Security Teams Can Fight Off 2023's Harshest Cyber Threats
As technology continues to improve, so do cybercriminals' tactics. Whether through new vehicles—such as IoT, ChatGPT, and AI—or via long-established tools like ransomware, cyberattacks will continue to threaten businesses in 2023.
Fortunately, while these cyber threats continue to evolve, the best practices for keeping the business secure remain constant. Those security safeguards include:
Security awareness training.
Strong password controls paired with multi-factor authentication.
Using sturdy endpoint security tools.
Leveraging regular vulnerability and penetration testing to proactively protect applications and networks from new attacks.


As dangers rise in 2023, organizations don't have to fight off all of their security threats on their own. A trusted application cybersecurity partner will have the tools, expertise, and nonstop practices to keep companies safe—no matter what new tactics arise. Leading vulnerability detection platforms, such as Inspectiv, not only use advanced tools to identify threats throughout all of your technology, their in-house team constantly strengthens your organization's security through vulnerability validation and remediation guidance.
---
Learn More About Taking a Proactive Security Posture
Ready to learn more about how Inspectiv can take your organization's cybersecurity to the next level? Click below to set up your own personalized demo of the Inspectiv platform.
‍